I'm a Strategic User Experience Professional – I see the big picture of a product, connect the dots, understand complex systems, while always keeping the end user in mind. With experience in both design and research, I can step into various roles as well as provide management, guidance and coaching across a range of UX practices.
I have skill with UX authoring tools like Sketch, Axure and Omnigraffle and can learn ones that I don't already know
I am well versed in designing and running usability studies, and generating actionable insights from discovery research
I have experience leading and managing a geographically distributed team
I have a Master of Science in Human Factors & Ergonomics from San José State University (GPA 4.0)
Oh, I am also a Pilates Instructor!
Connect on LinkedIn:
https://www.linkedin.com/in/jamiekravitz/
I would rank Jamie in the top 5 of all of my hires over the years. Jamie is: a dedicated customer advocate and UX designer; a team player who early on demonstrated leadership skills within the team; an intellectually curious individual with broad interests who learns quickly, adapts readily, and is both an empathetic yet rigorous designer.

– Henry Eakland (managed UX Team at Franklin Templeton Investments)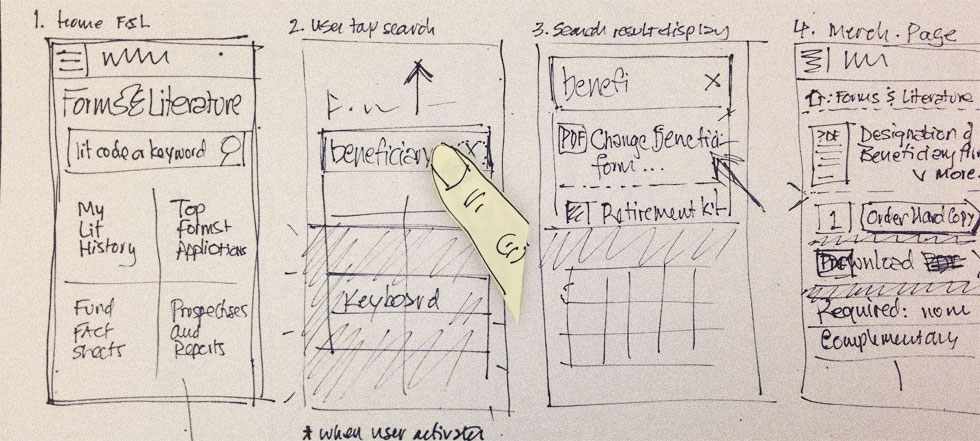 Professional History
I started my UX journey by studying Human Factors and Ergonomics at San José State University, gaining an MS in the field, while also interning at NASA Ames Research Center and Interface Analysis Associates. I was fortunate to have several excellent mentors at SJSU including Tony Andre and Kevin Jordan. My masters thesis was a research study investigating how novel input devices (stylus) might mitigate age-related performance decrements in realistic computing tasks.
At Franklin Templeton Investments, I started as a UX Architect and was promoted over time to a Senior position, then Manager of the UX Team. The UX team worked primarily on the website, although we also worked on some internal tools as well. During my tenure we completely redesigned the public website, including complex mutual fund product pages, launched the firm's first mobile website, and conducted usability testing and primary research for our digital tools and websites.
Currently at Williams Sonoma Inc., I've worked extensively on designing Ecommerce platform features as well as Enterprise software and tools. I've conducted numerous competitive audits, provided content and merchandising best practices to brands, and collaborated with our user research team to run customer surveys and usability studies.
Prior to being a UX Professional I had a career in Video Production and Community Television.